# 01CNPR Salamander Print Chain Purse
$ 27.99
This chain purse features a 16" golden colored chain, showing an unique feel that is unrivaled. It has a top zip closure, lined interior provides plenty of room for your wallet, cell phone, make-ups, keys, sunglasses, and other daily necessities. This dainty, customizable under the arm purse is perfect for your special little girls who like to carry their personal items around.

Features:
1. Made from high-grade PU leather.
2. Zippered top closure.
3. One interior pocket.
4. Removable 16"golden colored chain with lobster clasps at both side.
5. Approx. dimension: 7.1"(L) x 0.98"(W) x 5.1"(H) inches.
ships up to 15 days or less

#8822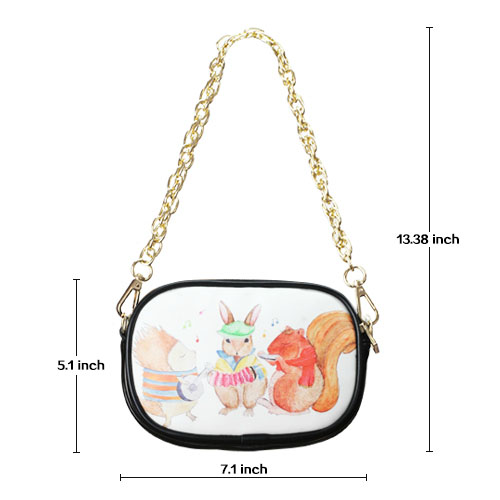 Related products